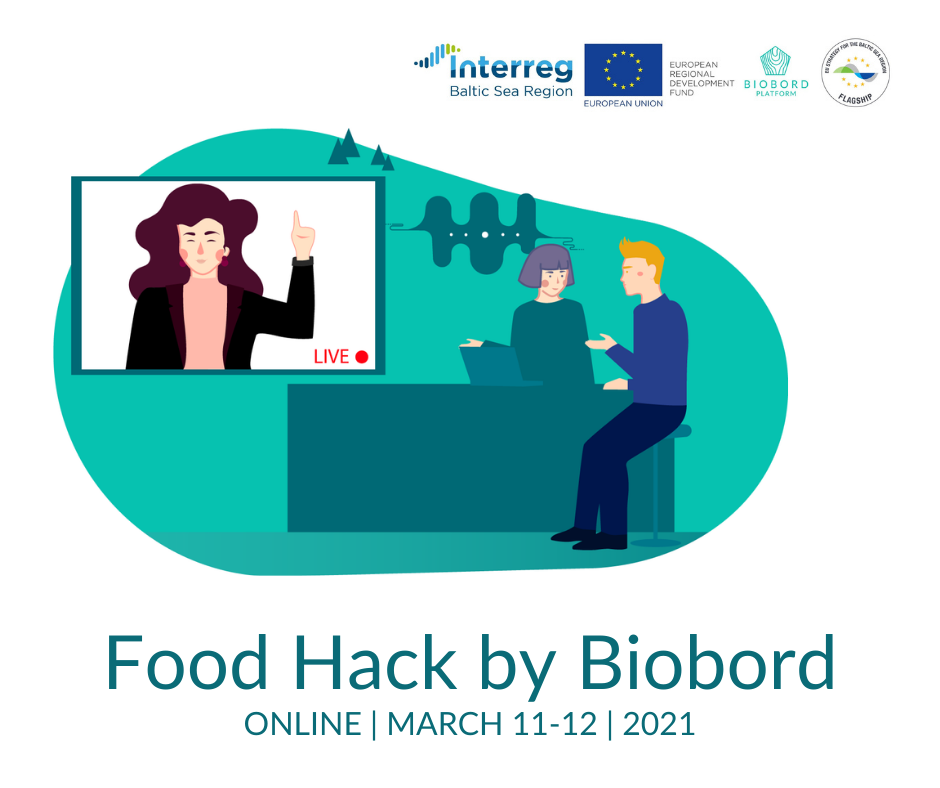 Does innovation, sustainability and food make your heart leap? Are you passionate about more sustainable future of food, functional food or alternative proteins ?
Then save the date and join us to Food Hack by Biobord 11.03. - 12.03.2021!
The Food Hack by Biobord is a digital 48-hour long innovation competition hosted by ConnectedbyBiobord-project and experts of the industry. In the event companies around Baltic Sea region solve global food related challenges in transnational teams and together with experts. New innovations and global contacts are guaranteed!
Stay tuned to find out more!
Please note! New time for the event 11.03 - 12.03.2021!