2020-05-26T12:00:00Z
Welcome to hear Central Finland's webinar of effective peer-to-peer learning of agriculture entrepreneurs.
Time: 26.05.2020 at 15:00-16:00(EE)
Place: https://jamk.zoom.us/my/biobord
Host: JAMK University of Applied Sciences, Institute of Bioeconomy
Farmers' information needs have changed more from basic information to detailed information, multi-sectoral cooperation and networking with experts and other entrepreneurs with ability to flexibly work alongside. RDI2CluB project partner JAMK University of Applied Sciences tried some new network-mediated information sharing models in MataDigi-project. The principles were accessibility of information on mobile devices and the sharing and development of information and know-how facilitated with an expert. The common theme was interactive information sharing. We found new ways to work together in a digital environment and are pleased to share these with you on Hubs on Stage –webinar.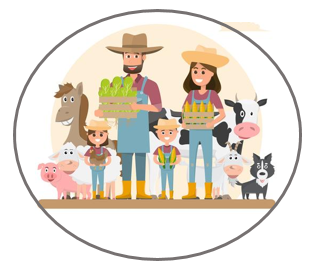 15.00 Welcome to Hubs on Stage @riikkakumpulainen
15.05 MataDigi –project @malvan (Anne-Mari Malvisto)
15.15 Peer-to-peer learning, @Anna-Stina (Anna-Stina Kuula)
15.25 Live farm visits, @susannalahnamaki (Susanna Lahnamäki)
15.35 Questions and Answers
15.55 Closing the webinar
Welcome!