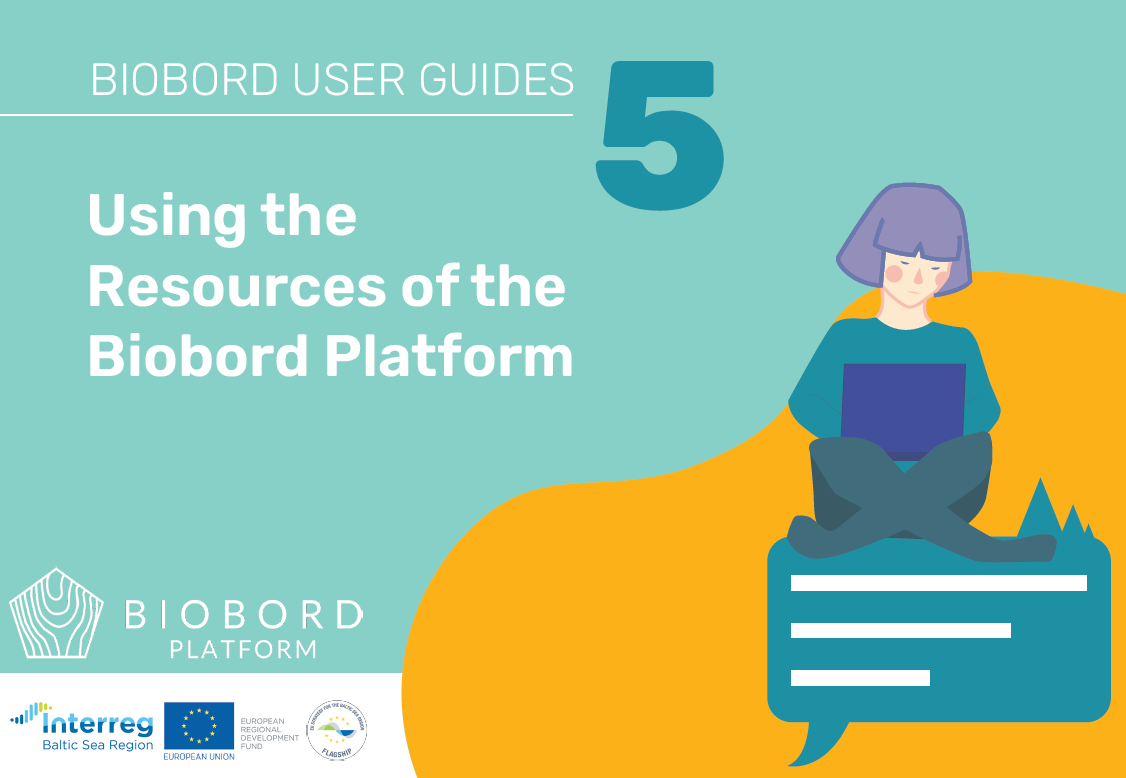 BIOBORD USER GUIDE 5: Using the Resources of the Biobord Platform
Biobord_Guide5_using_resources.pdf (912.7 KB)

Video tutorial on Using the Resources of the Biobord Platform
Please find the main information summarized below.
---
What is Resources?
Biobord Resources is a document library where users of the platform may search, read, and download documents and other digital materials related to the results of Biobord Network.
Usage of the Resources requires registration to Biobord platform. All registered users are welcome to study the available documents in the Resources, to download the documents to their own computer and to share the material. When using the documents as a source of information or when building upon the shared material, proper reference to the source should be included.
Browsing 'All Documents'
When you enter the 'Resources', you will see a 'All documents' view. From there you can browse through all available documents and digital materials. To return to the 'All documents' view, use the navigation on the left sidebar of Resources.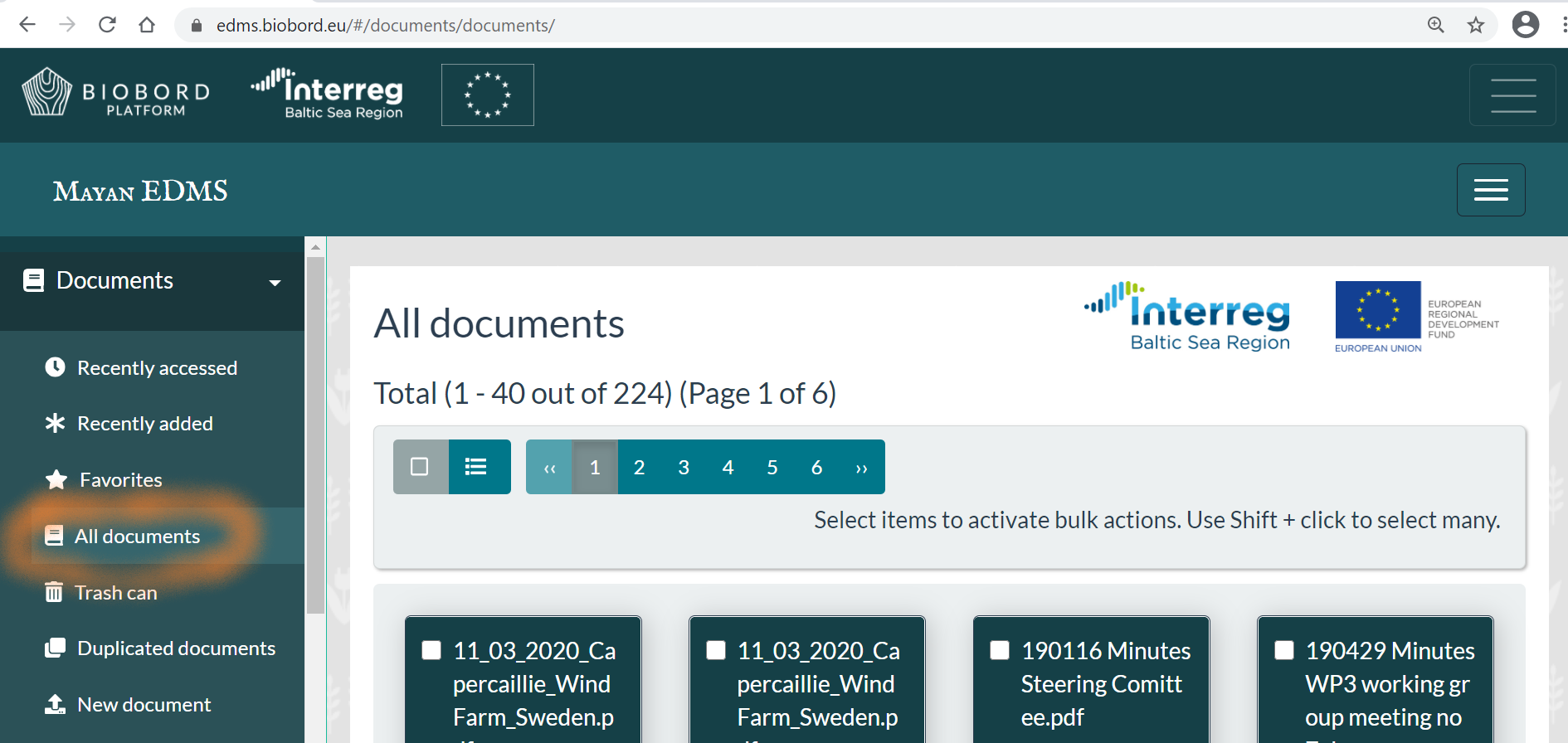 How to search Documents from Resources?
To utilize the search feature, kindly access the Dashboard of Resources that can be found by clicking 'Mayan EDMS'.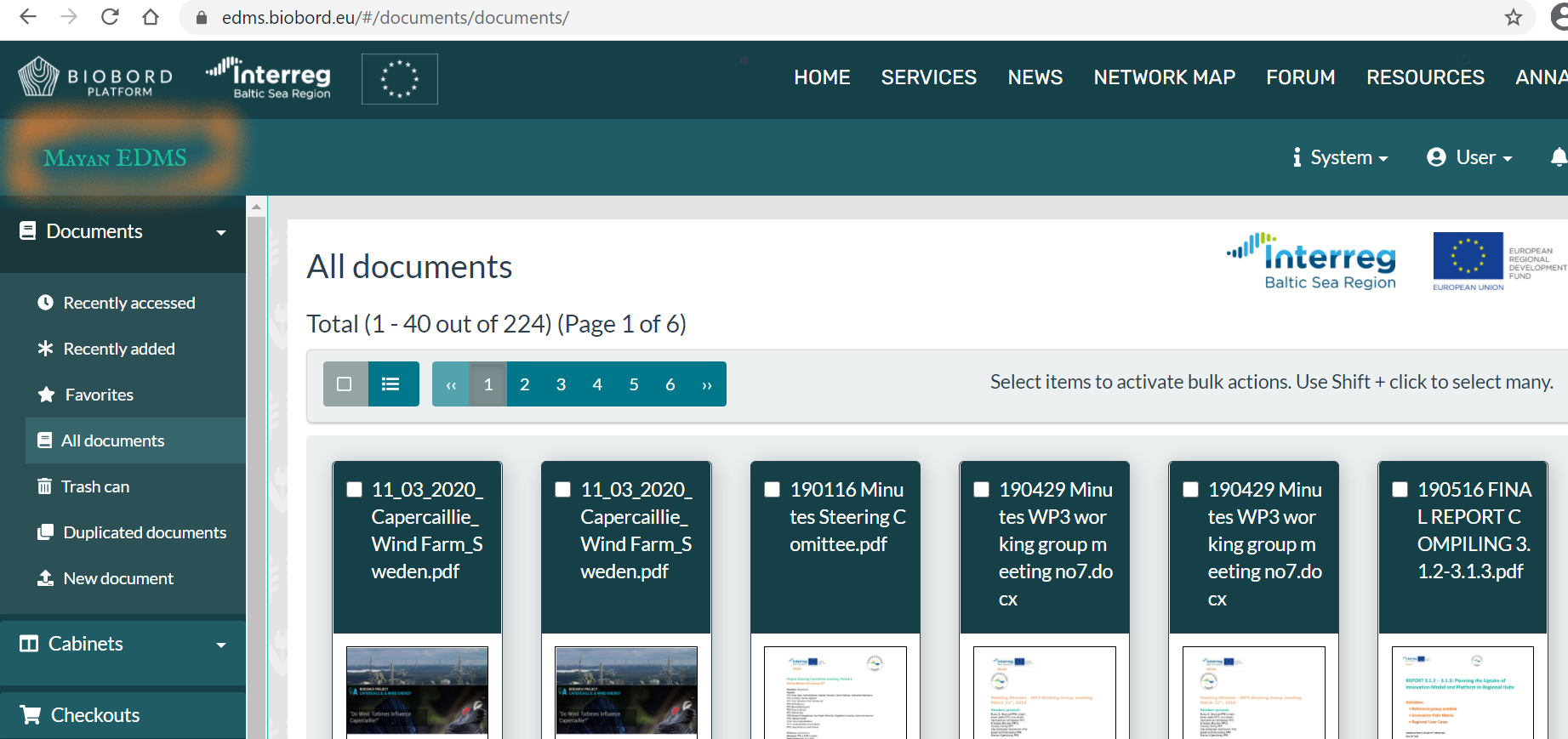 On top of the Dashboard, you can find a search feature that works as follows:
1. Select a suitable search option. We recommend following search functions:
Document (name of the document)

Tag (name of the tag)
If you already know the name of the document, you can select 'Document'. However, if you are looking for information on certain bioeconomy sector or the results of a certain project, we recommend you to search with 'Tags'. List of available tags can be found from the left side navigation bar of the Resources. Each document includes one or more of these tags. Tags can tell which project this document is from, or which bioeconomy sector it represents.
2. Write your search terms.
3. Press 'Search'.
How to download documents from the Resources ?
To download a document from Resources, please follow these steps:
1. Open the document of your selection from the name of the document. Note! By clicking the picture of the document, you only get a preview of it.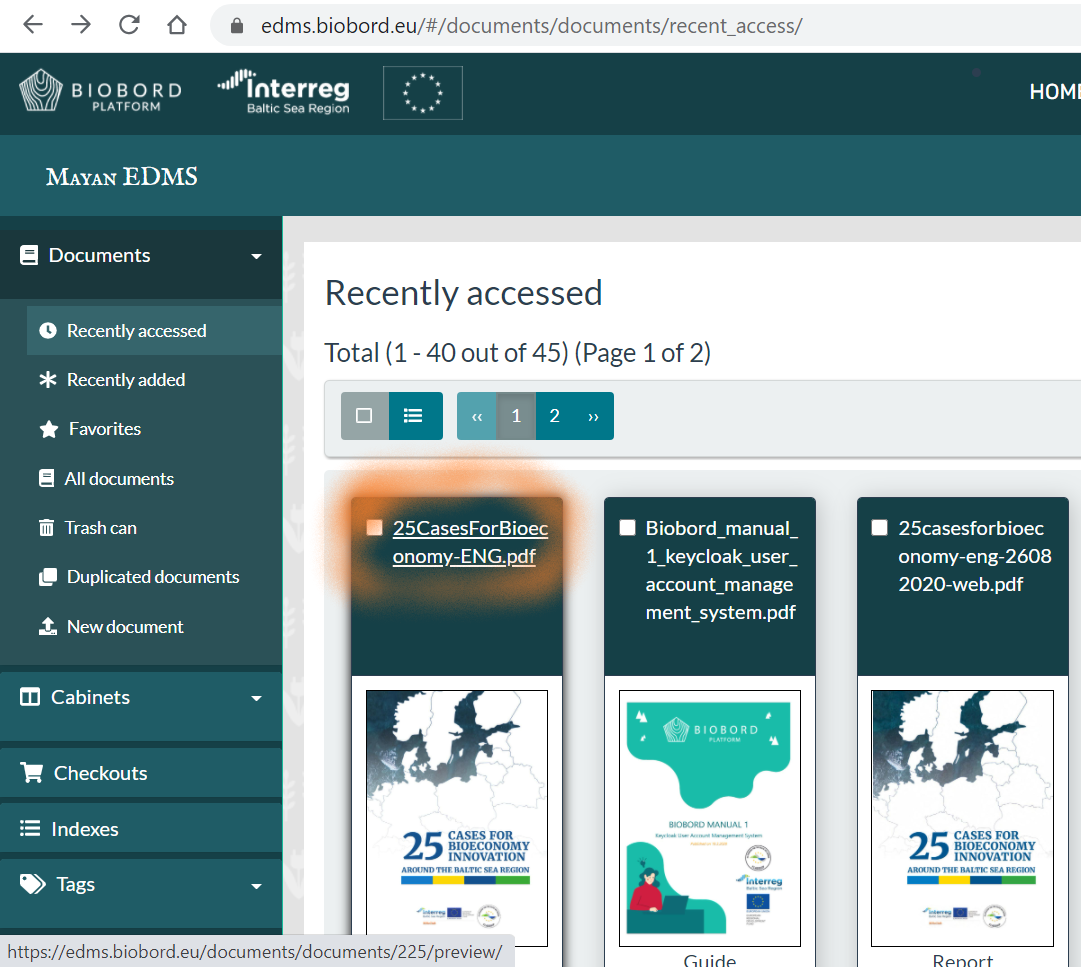 2. Select Actions – a red square in the left upper corner of the document. From the Actions, you may find following options:
Add to favourites

Download a copy of the document on your computer

Email the document

Email a link of the document. Note! Access requires Biobord account – only send a link to registered users of Biobord.

Print the document
How to share a link from Resources?
You may also share a direct link to the document to your fellow Biobord users by copying the URL address of the open document. This link can be shared for example on Biobord forum. However, please note that only registered users of Biobord can access the document via the link.
---
For more information, kindly view the tutorial video or read the guide. If your question is not answered, please do not hesitate to ask more information from our Administrator (contacts at Welcome to Biobord).