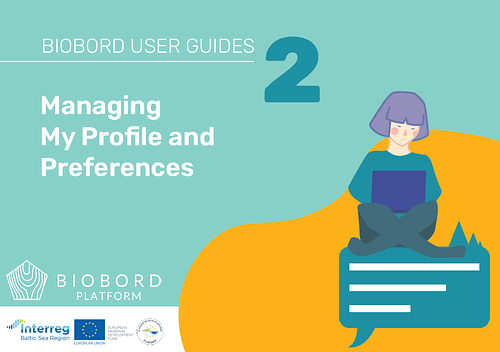 BIOBORD USER GUIDE 2: Managing My Profile and Preferences
Biobord_User_Guide2_Managing_My_Profile_Preferences.pdf (1.5 MB)

Video tutorial on Managing My Profile and Preferences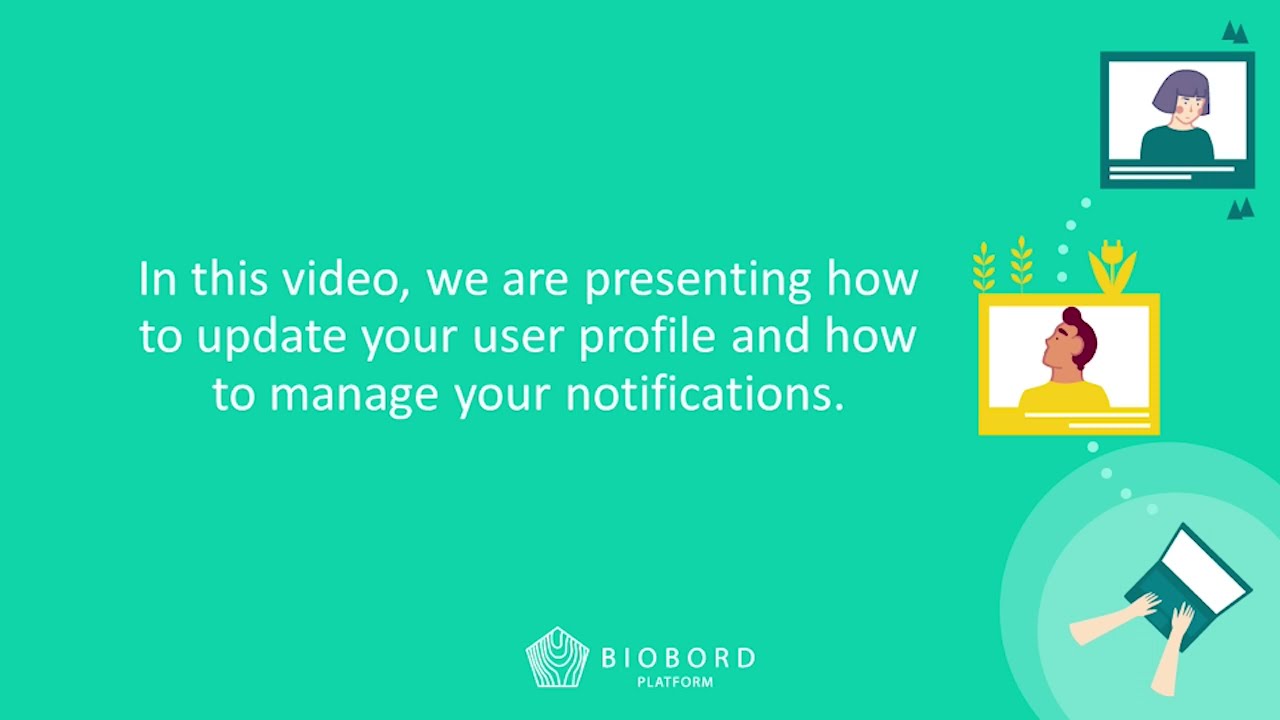 Please find the main information summarized below.
---
My Preferences
On the Biobord forum, users can manage their user profile information and different settings to customize the user experience. Managing your user profile is important to help you interact with the other users as well as for controlling the information flow based on your personal interests.
With 'My preferences', you can:
Write a profile to introduce yourself to the other platform users
Make sure you get information that is relevant for you by setting notifications based on your personal interest.
You can find 'My Preferences' easily from your 'Login' list that appears under your username in the right corner of the head banner after you have logged in.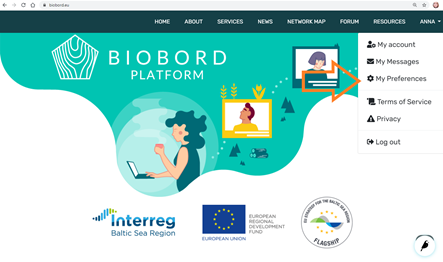 When accessing 'My preferences', In the left side, there is a list of different features you can modify and adjust in 'My preferences'.
Account – Review your username and change your profile picture
Security – Review recently used devices and log out
Profile – Introduce yourself to other users of Biobord
Emails – Control your email notifications
Notifications – Set email notifications to follow categories, tags or users in the forum
Interface – Adjust your forum view and experience
Account
In Account, you can set your username and profile picture.
Updating the username
The username is your official name at the platform; the other users will use it to contact you directly by mentioning you in their post with @username.
Updating a profile picture
We would strongly recommend adding a profile picture to your profile. Using a profile picture will help other users to recognize you when you are online. Featuring your picture is also proven to build trust and ease interaction in online discussions.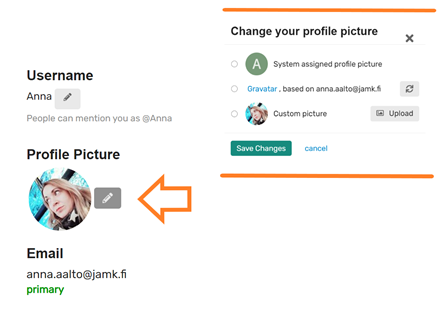 Profile
A profile is visible to all registered users by clicking at your profile icon and it helps to introduce you to the forum community. You can, for example, study the profiles of users that are online, by clicking at their profile icons. You can also study any user via clicking their icon at Biobord Users.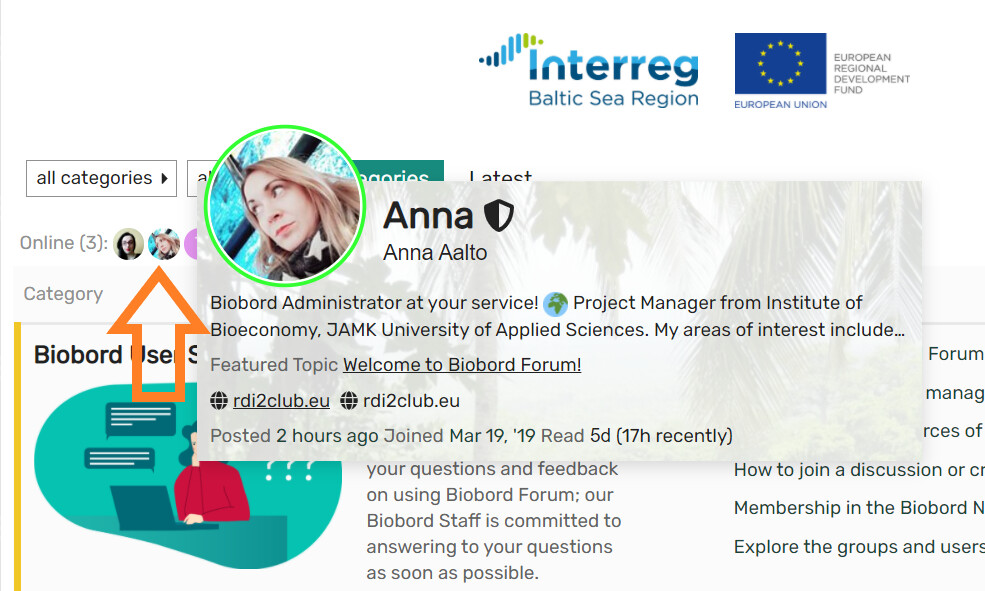 Profile at Biobord Forum
Under Preferences, in Profile, you can edit your profile and write a brief description in the 'About me' section.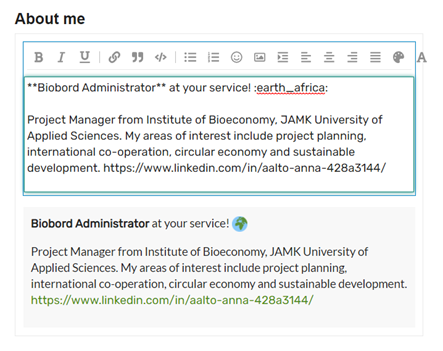 Note! When making a change, make sure you press Save Changes in the end.
Emails
Under Preferences, 'Emails' allows a user to select in which cases they will receive a notification message to their email. You can choose whether you want to receive an email if someone sends you a private message or when someone quotes you, replies to your post, mentions your @username or invites you to take part in a topic. You can select whether to get the email notification always or only when you are not logged in.
Notifications
By adjusting the notifications, you can manage the data flow to your personal notification list. The list helps you to keep up with new topics and replies that are relevant for you. You can find the list by clicking your profile picture in the right upper corner of the Forum. The notification list is visible right away and accessible under the bell icon.

---
For more information, kindly view the tutorial video or read the guide. If your question is not answered, please do not hesitate to ask more information from our Administrator (contacts at Welcome to Biobord).